Announcing Mangoman (MMIT) Listing on BKEX in April 2023 after its Bullish Run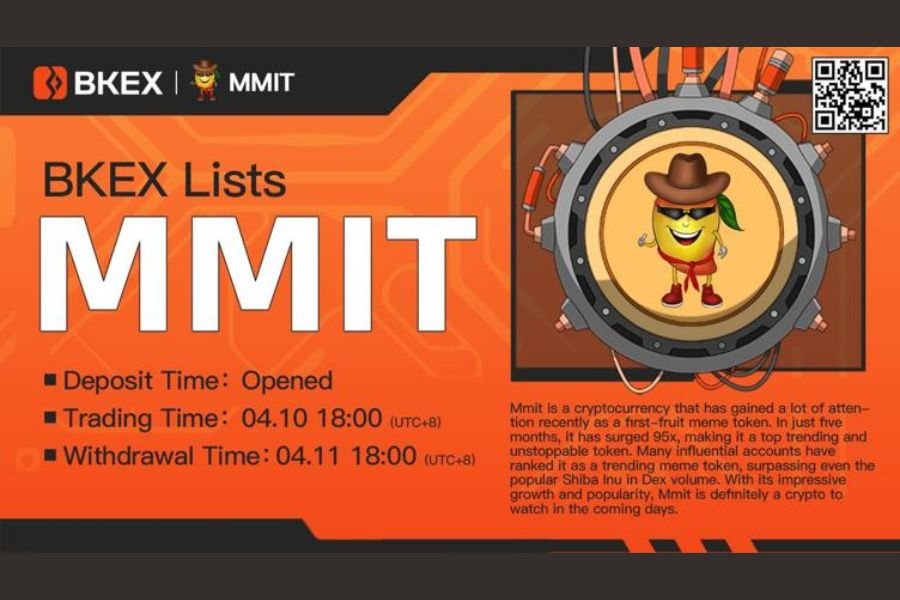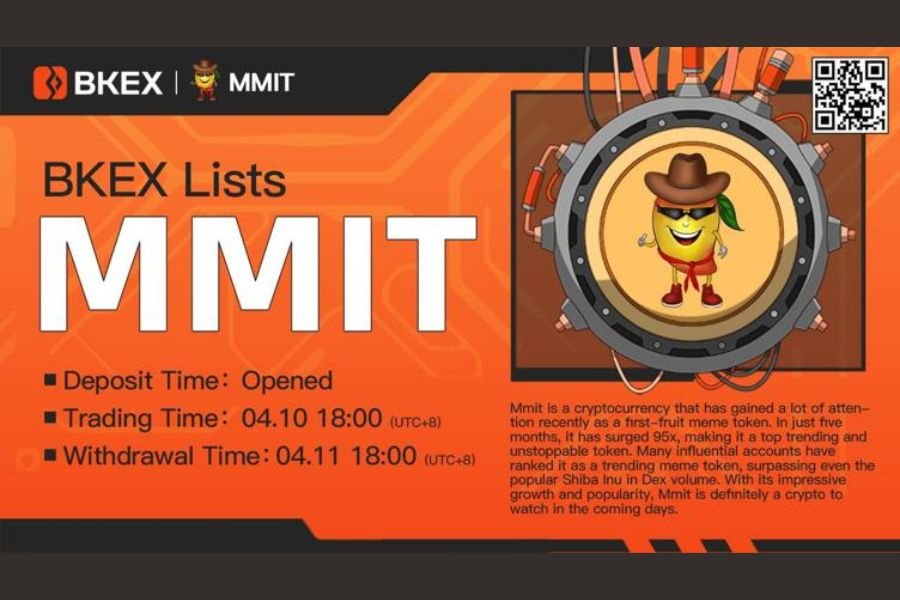 MangoMan Intelligent (MMIT) Announcing Listing on BKEX global cryptocurrency exchange on 10th April 2023 after Its bullish run recently.
New Delhi (India), April 19: To all the MangoMan Token Holders & MMIT enthusiasts, here is exciting news to share. BKEX, a reputed global cryptocurrency exchange, has just announced the official listing date for MMIT, the latest sensation in the world of cryptocurrency. The listing is scheduled for April 10th, 2023. MMIT has already gained significant value and popularity, so it's no wonder that it's on everyone's lips. MMIT tokens are one of the hottest cryptocurrencies on the market.
MangoMan Intelligent (MMIT) (https://mmint.io/) is presently trading at the top cryptocurrency exchanges such as CoinTiger, XT.COM, LATOKEN, PancakeSwap (V2), and PancakeSwap V3 (BSC) as per the CoinmarketCap
MANGO MAN makes a credit card interface available on its website solely for the user's convenience. Mango Man is built on Binance smart chain with extremely fast 5-second block times and a cheaper gas fee than Ethereum.
Mango Man is all about the freshmen in the crypto world. As the name suggests, any commoner could be a part of their community. They have earned credibility through transparent and genuine ways of adhering to the payments and everything related to the monetary terms.
MMIT had a bullish run recently, as per the Coinbase Price chart
(https://www.coinbase.com/price/mangoman-intelligent) The price of MangoMan Intelligent has risen by 57.38% in the past 7 days and has a 24-hour trading volume of $4,846,356 USD as of 6th April 2023. MMIT on the CoinGeco chart shows the live trading volume and gains as well.
The genuine nature of the Mango Man coin has given it the kind of exposure it deserves. By authenticity, they mean there's no scope for any fraud or forgery. This is ensured by a properly functioning application which takes in all relevant details from all the users while joining.
The dead wallet actually holds 41% + of the supply, which states that out of 5% of redistribution, 41%+ of it shall be distributed to the dead wallet on each transaction. Thus, coins re ought to burn with each on-chin transaction.
Mango Man is decentralized and owned by a fun and vibrant community. Social responsibility includes. The Elimination of forgery and crime from the internet world makes it a beautiful, breathable space.
For every transaction of the Mango Man coin, 5% is distributed To every holder. This is how they grow and earn!
Mango Man employs 3 simple functions: Reflection + LP acquisition + Burn. In each trade, the transaction is charged a 10% fee, which is split in 2 ways. 5% fee = redistributed to all existing holders. The 5% fee is split 50/50, half of which is sold by the contract into BNB, while the other half of the MANGO MAN tokens are paired automatically with the previously mentioned BNB and added as a liquidity pair on Pancake Swap. 30%+ of the total supply has been burned so far, so 30%+ of the 5% redistributions are burned with every transaction.
MMIT Listing on BKEX: BKEX (https://bkex.zendesk.com/hc/en-us/articles/17227089935641) is a global cryptocurrency exchange. In addition to regular exchange functionality, they offer a number of other services. These include spot trading, OTC services, and leveraged ETP products. They have 23 mining pools that users can participate in. BKEX also offers staking and crypto loans with a term of up to 180 days.
BKEX was Established in 2018; BKEX is a global digital asset financial service platform focusing on the discovery and absorption of high-quality assets, as well as an innovative international digital asset station for global users, offering trading and investment services between a variety of digital assets. BKEX has 10 million registered users from around the world. It has launched 1000+ high-quality cryptocurrency trading pairs and 100+ crypto Derivative Futures. The platform offers the following products – Spot, Derivatives (Perpetual Futures, Ultimate-M, Copy Trade, Principal Guaranteed Copy Trade…), Leveraged ETF, Seed Incubator Pro, OTC, Earn service, etc.
If you have any objection to this press release content, kindly contact pr.error.rectification[at]gmail.com to notify us. We will respond and rectify the situation in the next 24 hours.