Dynatron Services of Crown Group's Karwar facility, committed towards boosting self-reliance in Naval/Marine MRO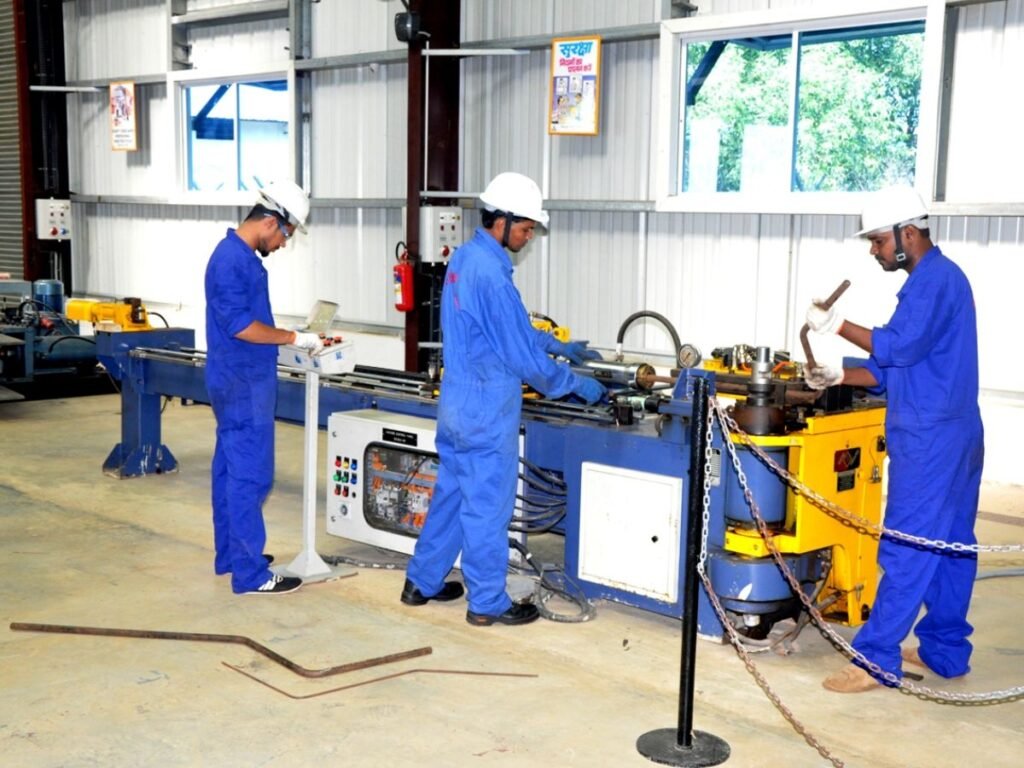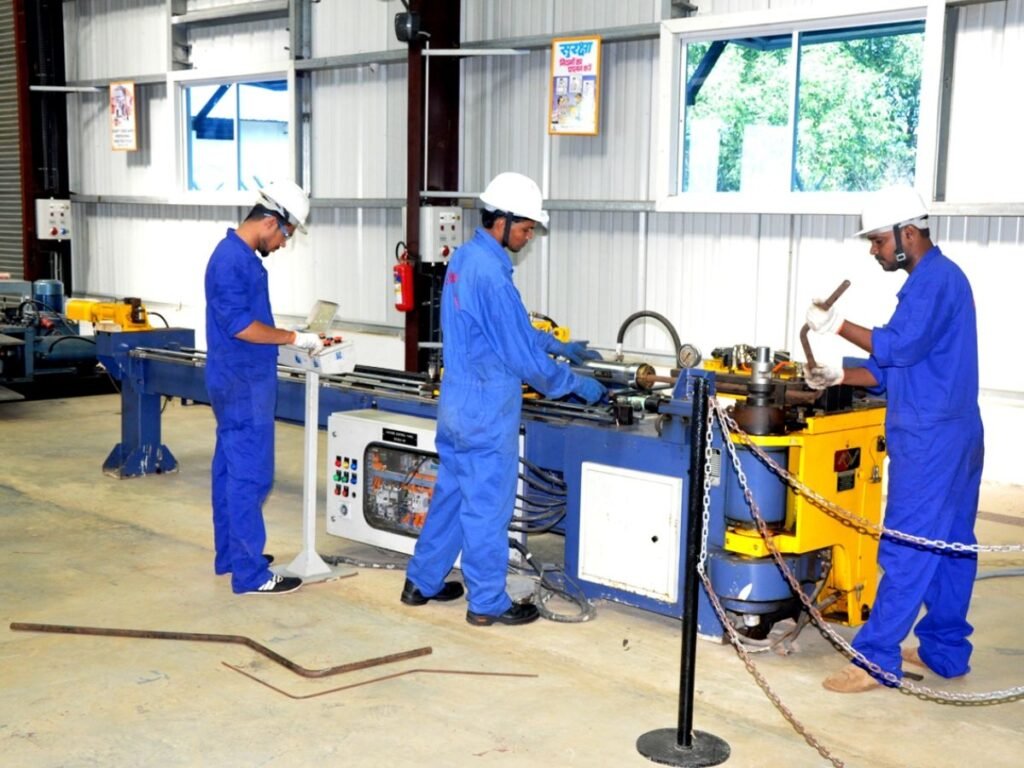 Dynatron Engineers at work at Karwar facility
New Delhi (India), April 27: Keeping with the GoI's vision of 'AtmaNirbhar Bharat', the Marine division of Crown Group, Dynatron Services has enhanced its maintenance facilities in Mumbai with state-of-the-art technologies and machinery to undertake repairs, overhauls and upgradation of naval ships and submarines.
Dynatron's Karwar facility has the largest private sector workshop near the Karwar naval base, which is spread over 5 acres with facilities for repair and overhauling of all marine components, manufacture of spares along with Mechanical, Electrical and Electronics workshop. The workshop is supporting MRO activities for the aircraft carrier, warships and submarines at the Naval base.
The Crown Group has appointed Cdr (Dr) Avikshit as Chief Operating Officer of Dynatron Services, Karwar facility to boost & strengthen Dynatron's Karwar facility. Dr Avikshit brings in 39 years of combined experience in Navy, shipbuilding, academics, innovation and research. 
Speaking on the occasion, Dr Avikshit said, "Crown Group's Karwar facility, Dynatron Services' expertise, advanced technology and skilled workforce is playing a pivotal role in making India self-reliant in the Defence / Marine MRO."
The Karwar facility is also contributing to the development of India's indigenous defence manufacturing capabilities. Dynatron Services has already successfully completed a project to manufacture and supply auxiliary machinery for the Indian Navy's aircraft carriers. This is a vital step towards making India self-reliant in the defence sector and reducing its dependence on imports.
"Apart from other projects, Dynatron has been supporting MRO activities for the Indian Navy's only amphibious warship from the United States, INS Jalashwa, Aircraft Carrier INS Vikramaditya, Kalvari class submarines built by MDL and other naval warships, submarines are also being supported by Dynatron." Added Dr Avikshit.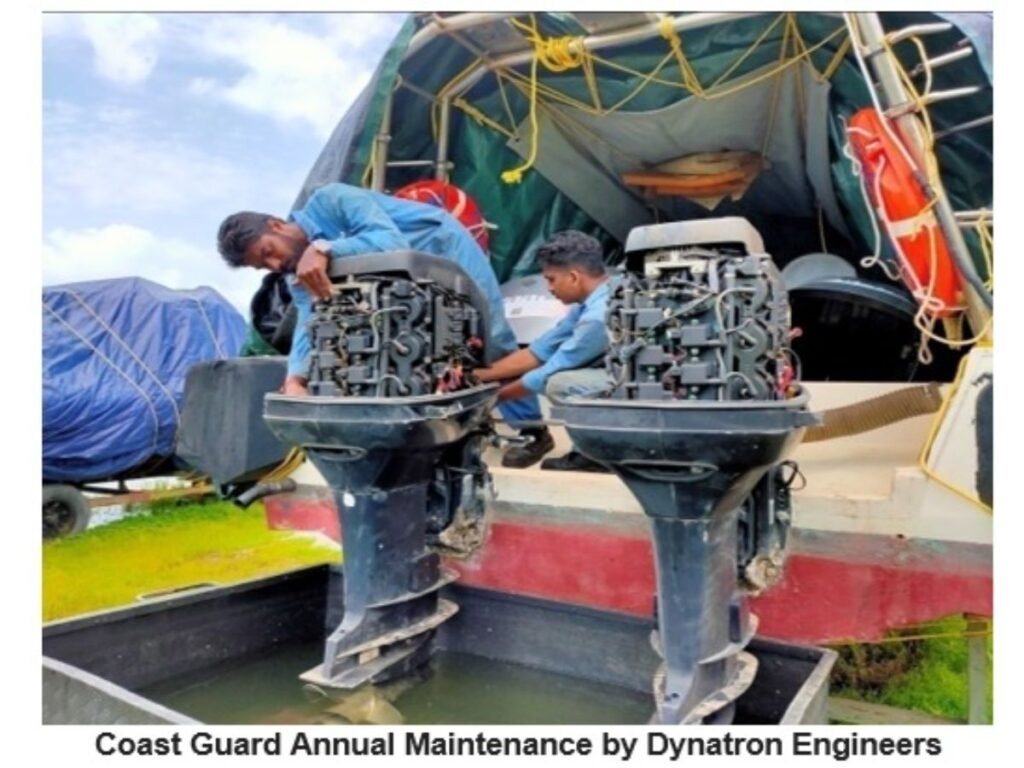 Dynatron has the sole authorization for repairs and maintenance of gearboxes and thrusters from Germany's ZF Marine and has exclusive partnership with Japan's Kubota for engines, coupled with Mase Generators of Italy for providing MRO services to the Indian Navy.
Talking about the future plans, Cmde Rakesh Anand (Retd.), Head of Marine Division, Crown Group Defence shared that Crown Group is in the process of expansion for refit and repair activities in Mumbai, Goa, Karwar, Mangalore, Kochi, Chennai, Vizag and Kolkata. Dynatron Services' Karwar facility is venturing into major repairs and refits of Karnataka police FRP boats of 5 Tons and 12 Tons and also has plans to establish a state of art Pump Test House at Karwar to test pump parameters post repairs.
Dynatron's Karwar facility further plans to venture into machinery installation work on new construction ships at Defence PSU. Dynatron's Karwar facility has commenced taking on repairs of ZF Thrusters on non-defense ships. At present a merchant vessel at Pondicherry is under repairs on thrusters and Inland Waterways Authority of India is also in advance talks with Dynatron to undertake such repairs on their ship at Kolkata.
"The Marine division is also working towards establishing capability for manufacturing propulsion shafting and Magazine Fire Fighting System (MFFS) for warships and submarines in collaboration with the foreign OEMs." Cmde Rakesh Anand further added.
Overall, Dynatron Services Private Ltd has emerged as the most ideal partner of choice for Global OEMs due to its strong technical expertise, quality assurance, and flexibility in meeting customer needs, competitive pricing, and strong customer focus.
Author of two bestselling books, Cdr (Dr) Avikshit served in Indian Navy for 23 years, spending many years on Russian, German Submarines and Indigenous Warships & also on the faculty of the Naval College of Engineering. He worked on creation of infrastructure towards augmentation and modernisation of the existing fleet of the Indian Navy. Prior to joining Crown Group, Dr Avikshit was with Reliance Naval Engineering Ltd. (RNEL).
If you have any objection to this press release content, kindly contact pr.error.rectification@gmail.com to notify us. We will respond and rectify the situation in the next 24 hours.