Rasayanam Garcinia cambogia is best for faster weight loss
New Delhi (India), May 2: If you've ever tried to reduce weight, then you must have come across Garcinia cambogia supplements. And there're plenty of supplements, and all of them claim to have the best solution for fast weight loss. So which one should you go for?
What's Garcinia Cambogia, and why it's popular for weight loss
Garcinia cambogia has a special place in Ayurveda, where it has been described as Vrikshamla or Malabar tamarind. It has been used to resolve inflammation and suppress appetite. Clearly, Garcinia cambogia is backed by solid research and 5000-year-old wisdom.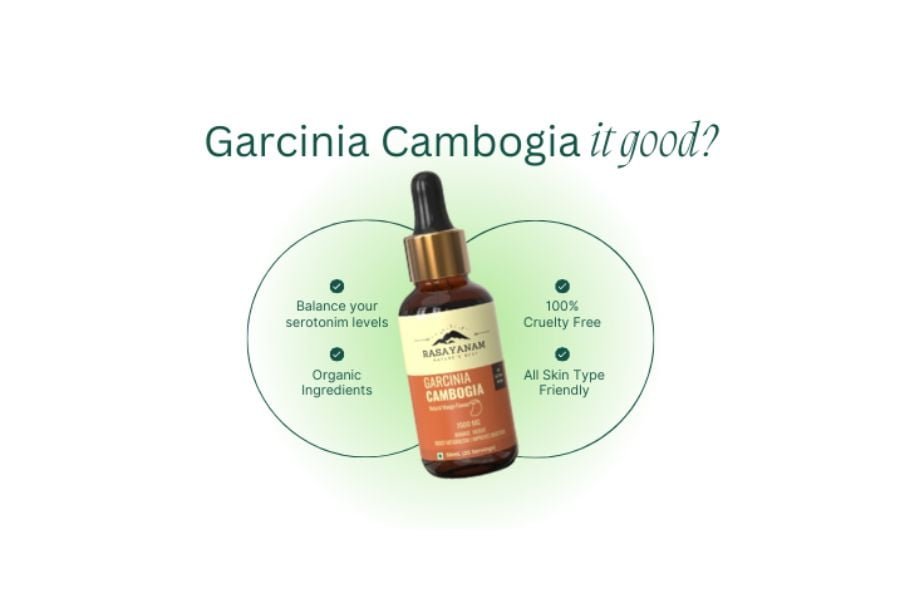 What to look for in a Garcinia cambogia supplement
Not every supplement is created equal. The key compound that creates the magic is – HCA (hydroxycitric acid). So, look for a supplement has provides at least 50%. Though, the higher, the better.
Apart from that, consider ease of use before you buy any supplement. You must be asking: how does that matter? Most of the supplements are available in large-sized capsules, which obviously many people find difficult to swallow. So, another consideration would be to go for a liquid form that can be taken anytime during the day or night so the formula gets down to work on the fat cells.
Third is the concentration of the HCA. If the HCA is diluted, you can guess how strong the formula would be. Obviously, it would be impotent. So, look for a supplement that provides the highest concentration as it gives you the highest potency. But be careful — if it's too high, there can have side effects too. So you need a proper balance between effectiveness and safety. As per our research, an HCA concentration of 3x-4x at 80% concentration works best. However, you may prefer a subtler formula.
Top Garcinia cambogia brands for weight loss
Aloe Vera + Garcinia Juice
While many people prefer the taste of Aloe vera but common juices, don't reveal the HCA content inside them. So, we simply don't know whether they are really effective or not. So if weight loss isn't your primary goal, you can go for them.
Garcinia cambogia capsules
Most of the tablets we find online contain anywhere from 50% – 70% HCA content – with a lot of fillers. So, you might want to take them if they are easily available in your area.
Liquid Garcinia Cambogia
Okay, we might be biased here but check out these stats for yourself. Rasayanam's Liquid Garcinia has 80% HCA content with 4X concentrated formula. As it's liquid, you can add it to your food or just take it orally. No product is perfect, so it's NOT for people whose primary goal isn't weight loss. This is for people who are taking serious action and need everything to support them to achieve the desired shape.
Conclusion
Choose a supplement that supports you when you're putting in the effort. When you're working hard — you don't want something that simply fails to perform.
Take small steps. If you go for a big change, then there's always a risk of remission. That's why Rasayanam's Liquid Garcinia is designed to work silently in the background while you take control of your fitness.
Company Name: Rasayanam Enterprises
Email:contact@rasayanam.in
Phone: (888) 256-6684
Facebook: https://www.facebook.com/rasayanamayurveda
Instagram: https://www.instagram.com/rasayanamayurveda
Website:www.rasayanam.in 
If you have any objection to this press release content, kindly contact pr.error.rectification[at]gmail.com to notify us. We will respond and rectify the situation in the next 24 hours.