Unconventional Pathways: A Graphic Designer's Journey to Think Presto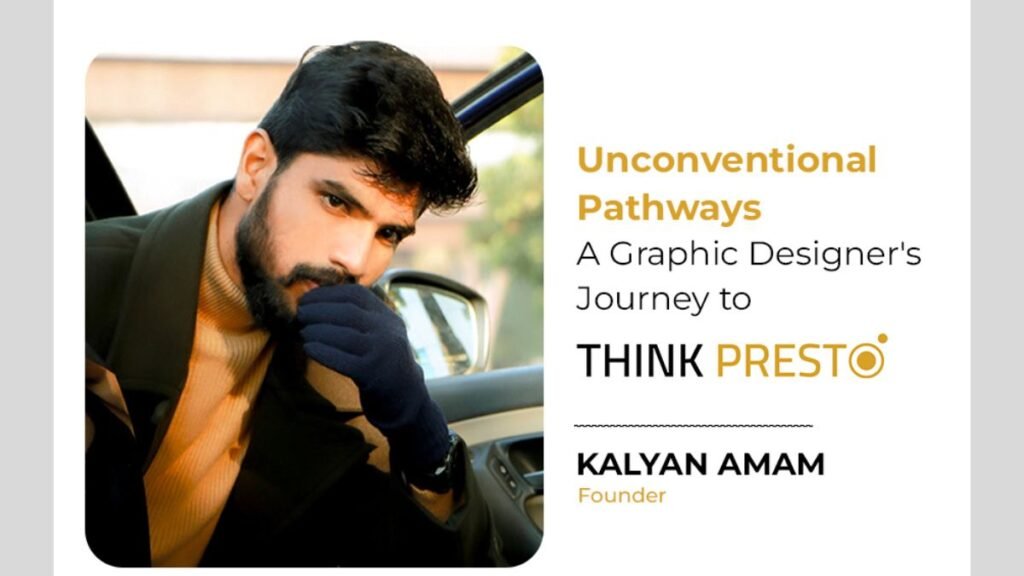 New Delhi (India), May 16: Meet Kalyan Amam, a passionate graphic designer who turned his dreams into reality with the creation of Think Presto. Join us as we explore Kalyan's story and the world of Think Presto.
From Freelance to Entrepreneur
Driven by a profound passion for design, I began my journey as a freelance graphic designer. I tirelessly honed my skills and laid a strong foundation for my future career. These experiences eventually led to the creation of Think Presto, where I now channel my creative energy into helping brands thrive.
Empowering Brands:
At Think Presto, our mission is to empower brands through captivating design solutions. We understand that effective branding is essential for success in today's competitive market. With a meticulous eye for detail and a deep understanding of our client's visions, we create unique and memorable designs that resonate with their target audiences.
Navigating Challenges:
The path to entrepreneurship is not without its challenges. From managing finances to building a client base, I have encountered obstacles along the way. However, I have always embraced these challenges as opportunities for growth and learning. Each hurdle has only strengthened my resolve to make Think Presto a thriving and independent venture.
Innovative Solutions:
One of the key pillars of Think Presto is our commitment to innovation. We constantly stay abreast of industry trends and technologies, allowing us to offer cutting-edge design solutions to our clients. By pushing boundaries and thinking outside the box, we strive to provide our clients with designs that captivate and inspire them.
Looking Ahead:
As I look to the future, I am filled with excitement and determination. I envision Think Presto growing into a reputable and sought-after design agency known for its creative excellence and unwavering commitment to client satisfaction. I aim to expand our services, collaborate with like-minded professionals, and continue pushing the boundaries of design.
If you have any objection to this press release content, kindly contact pr.error.rectification[at]gmail.com to notify us. We will respond and rectify the situation in the next 24 hours.