Radisson Hotel Jodhpur: Elevating Destination Weddings to Royal Experiences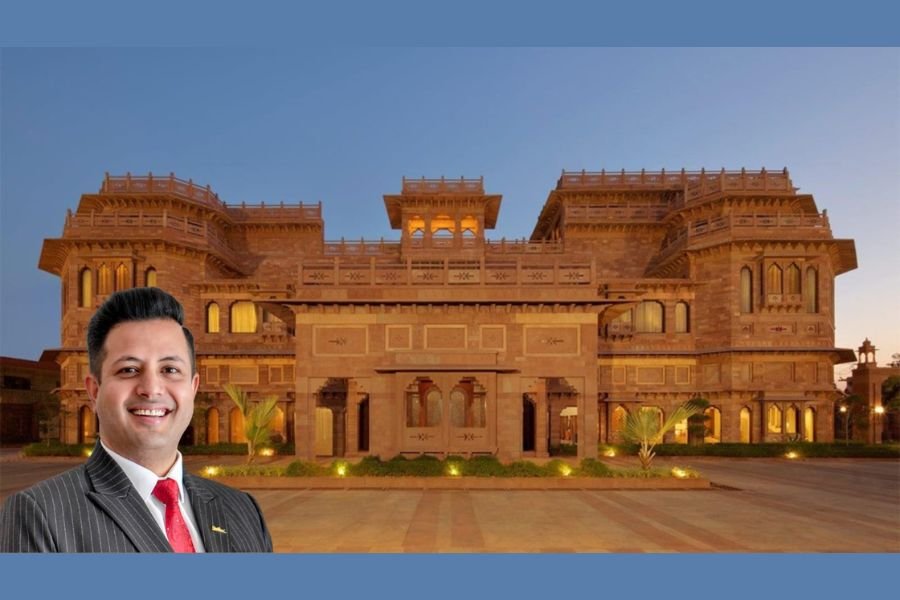 Jodhpur (Rajasthan) [India], May 24: Let's embark on a journey, a voyage to a land where time pauses at the doorstep of history. Imagine a locale that holds the secrets of bygone eras in its every brick and stone, its very soul pulsating with the stories of yesteryears. Imagine, if you will, a realm where the modern intertwines seamlessly with the traditional, where past and present are two sides of the same gleaming coin. Come, allow us to reveal this mystical place, where dreams of perfect unions find their home.
Today, as couples strive for extraordinary settings for their destination weddings, the vibrant land of Rajasthan emerges as a premier choice. Renowned for its architectural marvels and heartwarming "padharo maare des" hospitality, the allure of this royal state is truly timeless. Standing tall amidst this historical charm is a beacon of contemporary luxury and tradition, offering couples an unforgettable wedding experience.
Radisson Hotel Jodhpur is known to many as the "perfect destination wedding place." Each year, thousands of couples choose this remarkable location to celebrate their love, to be pampered by its remarkable services, and to make lifetime memories within its exquisite surroundings. The expert team at the hotel ensures a tailor-made wedding experience, honouring the cultural nuances and traditions of every couple, from Gujarati to Kashmiri, Marwari to Bengali, and even modern weddings inspired by Western and Middle Eastern cultures.
A true culinary voyage, the hotel's skilled team of international chefs caters to the diverse taste buds of its guests. Drawing from India's rich cultural heritage, they weave a compelling tapestry of delectable dishes that are hard to resist.
Architecturally, the hotel echoes the grandeur of Rajasthan's royal heritage. Housing a variety of accommodations, including superior rooms and junior suites, and even a presidential suite, it promises an opulent stay. Grand in scale and aesthetics, the wedding hall can host up to 1200 guests, effortlessly turning each wedding into a grand spectacle.
Such a wonderland of heritage and hospitality is not hidden in the desolate sands of Rajasthan. It's strategically located, only a stone's throw away from the city's airport and railway station. With a slew of awards under its belt for hosting outstanding destination weddings, the hotel is certainly redefining the nuptial landscape in India.
With over two decades of experience in the hospitality sector, General Manager, Saurabh Thakur, is at the helm of this celebrated hotel. His expertise and commitment to excellence are integral to the extraordinary experiences the hotel promises and delivers.
For those seeking to immerse themselves in memorable marital bliss, this remarkable gem in the heart of Jodhpur is indeed an enchanting choice. The quest for the perfect wedding venue may begin and end here, at the doorstep of the Radisson Hotel Jodhpur.
If you have any objection to this press release content, kindly contact pr.error.rectification@gmail.com to notify us. We will respond and rectify the situation in the next 24 hours.