Versa Planks – An All-weather Champion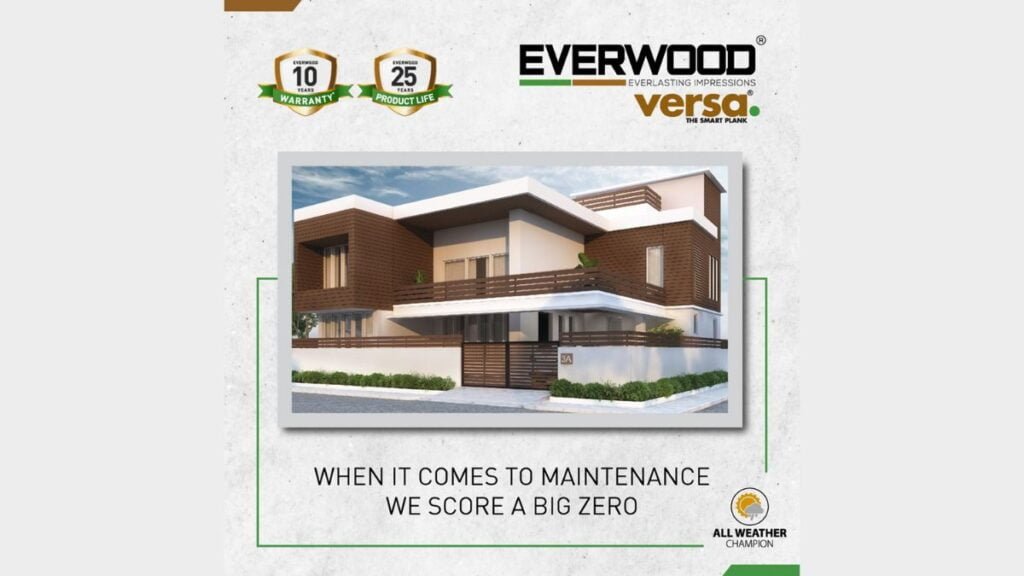 Chennai (Tamil Nadu) [India], May 24: What Are Versa WPC Planks
Versa WPC planks are a new-generation building material that finds multiple uses. It is a composite material made from wood powder and recycled polymers through a highly evolved manufacturing process. Versa WPC planks are characterized by exceptional performance characteristics, excellent aesthetics and versatility.
Unique Characteristics
By virtue of the unique raw material combination, Versa WPC planks inherently possess natural wood looks and superior aesthetics. They are highly UV resistant and anti-fading. They are waterproof and anti-corrosive, impact resistant and fire retardant, rendering them extremely low maintenance. Because of these features, Versa WPC planks are exceptionally weatherproof, being able to withstand exposure to extreme heat, sunlight, rains and seaside salinity. Rain or shine, these planks retain their wood-like appearance and good looks without any deterioration, which makes them an all-weather champion. They are highly durable and are suitable for multiple applications, both on interior and exterior surfaces.
Two Types of Material
Versa planks are available in two forms, Standard WPC and Ultra WPC. Standard WPC is a first-generation material with two surface finishes on either side, while Ultra WPC or capped WPC is a second-generation material manufactured using co-extrusion technology. Versa Ultra WPC is characterized by an inner standard WPC core and a high-density polymer-capped outer shield layer. This dual-layer structure bestows products with a premium appearance and remarkable long-term product performance.
Why Are Versa Planks Superior
Versa WPC planks are far superior to other conventional building materials by way of their performance, durability and maintenance. The inherent characteristics of being UV resistant, anti-fading, waterproof and anti-corrosive make Versa WPC planks extremely resistant to severe tropical weather conditions, while their impact resistance, heat resistance and fire retardancy contribute to their strength and durability. Their maintenance cost is practically zero, as they do not require any periodic maintenance by way of painting, sanding or coating, unlike natural wood, steel, high-pressure laminates or cement fibre boards.
Where Can They Be Used?
Versa WPC planks offer a unique solution for a multitude of uses in residential, commercial or any type of building that requires a wood finish. Versa planks are suitable for interior & exterior cladding, gates, railings, louvres and ducts, soffit surfacing, signage, fencing and compounds, partitions, furniture, landscaping and much more. With two different surface finishes on both sides, Versa WPC planks offer unlimited choices and design flexibility in their application. Versa WPC planks are an ideal choice for exterior wall cladding, among many other applications.
If you have any objection to this press release content, kindly contact pr.error.rectification[at]gmail.com to notify us. We will respond and rectify the situation in the next 24 hours.