From Balance Sheets to Building Blocks: A CA Dad's Vision for Kids' Development and Empowering Women Entrepreneurs with EleFant!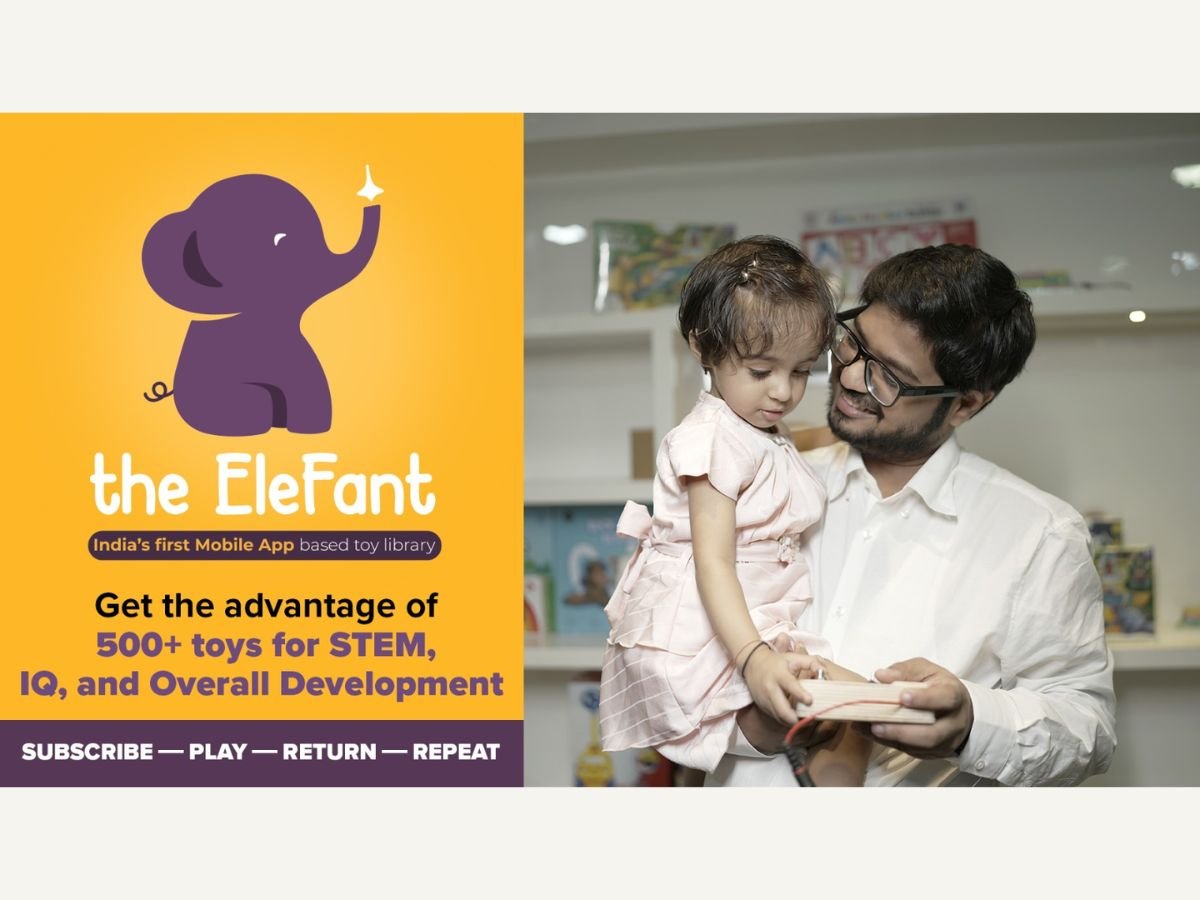 Discover How EleFant Promotes Creativity and Cognitive Development in your Young Ones
Mumbai (Maharashtra) [India], October 12: In a world where screens seem to be the go-to source of entertainment for children, Sourabh Jain, a Mumbai-based Chartered Accountant and a loving father, dared to dream differently. He embarked on a mission to redefine the way India interacts with toys and play, ultimately giving birth to the innovative and transformative platform known as EleFant.
Imagine the frustration of countless parents, desperately searching for ways to nurture their children's creativity and imagination while drowning in a sea of toys.
Sourabh's journey began with the same desire to provide his daughter with the right tools to foster growth, challenge her intellect, and cultivate her imagination.
The name EleFant combines "Elementary + Infant." It offers toys for kids of all ages, encourages eco-friendly choices with reusable toys, and upholds sustainability in its ethos. This remarkable initiative isn't just about toys, it's about nurturing young minds, empowering women entrepreneurs, and creating a sustainable future.
EleFant isn't just a mobile app-based toy library, it's India's pioneering platform that transforms the way children grow and learn in an affordable and sustainable manner. It emphasizes a 'Subscribe for Growth' model, where educational toys, IQ-enhancing kits, mind-challenging puzzles, and enlightening books come together to ensure that every child is continuously exposed to new learning materials, eliminating monotony and promoting holistic development.
At the heart of EleFant's success lies a thorough process of toy curation. Every toy in their library undergoes rigorous scrutiny to meet the highest safety standards and cleanliness requirements. Parents can trust that their child's playtime is filled with safe and delightful experiences. It's not just about variety—it's one of the few apps that offers age-appropriate toys, each designed to support development and growth. You can choose from over 550+ products and 70+ brands.
EleFant's vision extends to building a vibrant community of women entrepreneurs who contribute to shaping a brighter future for the next generation, and it is launching in Mumbai, Kolkata, Delhi NCR, Jaipur, and Bangalore, with plans to expand to Indore, Pune, and Chennai this month.
Sourabh Jain's journey from concerned parent to visionary founder has brought about a significant change in the landscape of toys and play in India. EleFant offers end-to-end delivery and pick-up at home through a convenient mobile app, standing as proof of the power of one person's dream to make a positive impact on the lives of children, parents, and women entrepreneurs. It's a journey where play meets purpose, and the future looks brighter for it.
To explore more, please visit https://www.theelefant.ai/
If you have any objection to this press release content, kindly contact pr.error.rectification@gmail.com to notify us. We will respond and rectify the situation in the next 24 hours.